ABOUT US
---
We are expertise in Manufacturing of Heavy Equipment used in Converting Equipments. We provide the best Quality for your business
Zen Coretech was founded to serve the industries such as Flexible Packaging – Plastic Converting – Textile Processing – Technical Textile – Paper Industries, as Zen Coretech Engineers We first gained recognition for Web Processing And Guiding Equipments, designed as a less service required, Economical, strong technology and advanced processing equipment.
As the acceptance to Varieties of elements, Zen Coretech is expanding its product offering to meet the ever evolving needs of manufacturing companies and machine Manufacturers.
Today we manufacture vast array of mechanical components on our Lathe Machine – Milling Machine –VMC – Hacksaw cutting Machine.
We have technically skilled manpower which includes turners, milling operators, fitters, quality controllers, assembly handlers, and sufficient labors for maintenance as well as after sales service and other extra activities.
Providing high performance products is the one and only main objective of our company.
Our client-centric approach, company commitment, sound carriage and on-time delivery have made us the best choice of our clients.
Thanks to steadfast commitment to Quality, Design, Hard work and Customer care.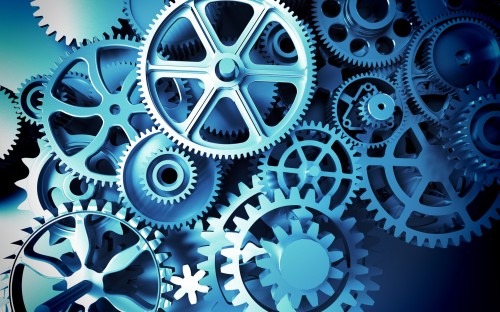 At Zen Coretech, manufacturer of Web Processing And Guiding Equipments in Ahmedabad, Gujarat, India. We believe in delivering Precession in our products and services, used in Flexible Packaging – Plastic Converting – Textile Processing – Technical Textile – Paper Industries, there's simply no compromises in the quality of our products and services. We make it our business to understand your needs and requirements. This is to ensure that our continuous R&D, Refurbishment facility to Air Shaft, Roller & effort for technological breakthrough, enables your business to maintain its competitive advantage while delivering more value to your customers' flexibility in fulfilling infinite potential.
Today's dynamic business environment requires businesses to constantly evolve with technology and new customer requirement. With this in mind, Equipments of Zen Coretech are designed to get the best out of your investment and realise the unlimited potential of your business.
All of the work performed by each of our employees is designed to support our mission statement, to provide you Different types of Air Shaft, Rollers & Spares at reasonable Cost with excellent service to our Customer. Our Keystone summarizes the below points of our working procedure.
Fast Layout Capability
Minimal Component Variation
Design Simplicity
Transparency Dealing
Low Maintenance
User Friendliness